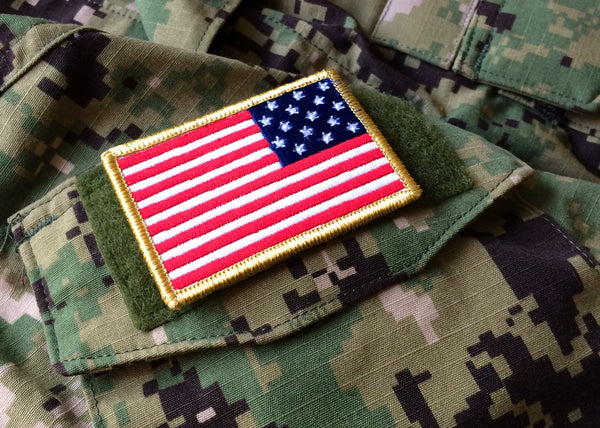 Star Spangled Banner Battle Flag patch V2
---
---
is back-ordered. We will ship it separately in 10 to 15 days.
---
---
The Star Spangled Banner Battle Flag is the battle flag that inspired our National Anthem.    It was during the Battle of Baltimore during the War of 1812 that a large American flag was raised at Ft. McHenry. A British fleet of 19 ships pounded the fort with Congreve rockets and mortars for 27 hours.  It was during this onslaught that Francis Scott Key, and American doctor, being held aboard one of the British vessels witnessed the events and penned a poem called the "Defense of Fort McHenry", which was later set to music and in 1931 became our official National Anthem.  
As Americans we charge forward, never retreating; designed as a battle flag and following the current military convention of wearing the colors on the right shoulder, the reverse side of the Star Spangled Banner has been faithfully recreated on this patch. Titan Strategic is proud to release this historic flag as the latest in our "Battle Flags of the United States" patch series.  This flag is the only US flag to ever feature 15 stripes, and the patch is sized to the width to height ratio of the original war torn flag.
2.8"x 2"
Embroidered
Velcro Backed
---
Share this product
---
---